Church at The Mill is a body of believers in the Upstate of South Carolina which desires to be place and people of New Beginnings and Real Relationships. The church is located just outside of Spartanburg, South Carolina, with over 3,200 members and has been recognized on three occasions by Outreach magazine as one of the top 100 fastest growing churches in America. Dr. D.J. Horton is the Senior Pastor and has led the church since 2004. He has served as the President of the South Carolina Baptist Convention, committed himself to lifelong learning, and entrusted himself to the next generation of ministers. He earned a Master of Divinity with a specialization in Expository Preaching from New Orleans Baptist Theological Seminary in 2003. In 2010, he earned a Doctor of Ministry in Expository Preaching from Southeastern Baptist Theological Seminary. Dr. Horton has also provided leadership as a trustee with New Orleans Baptist Theological Seminary and Charleston Southern University.
Ken Fisher, M.Div. Executive Pastor, Master of Arts in Christian Leadership- Dallas Theological Seminary, 2015. Bachelor of Business Administration, Howard Payne University, 1986.
Asheton Amerson, M.Div. Associate Pastor of Pastoral Care and Biblical Counseling, Master of Divinity, Southeastern Baptist Theological Seminary, 2007. Bachelor of Science in Business Management from Appalachian State University, 2003.
Jeff Brockelman, M. Div. Worship Pastor, Master of Arts in Worship Studies, Liberty Theological Seminary, 2010.
Kris Kuriger, Master of Divinity (M.Div.) The Southern Baptist Theological Seminary, 2021 Bachelor of Arts (B.A.) Religion, Charleston Southern University, 2012
Jarrett McNeely, M.Div. Connections Pastor, Master of Divinity, The Southern Baptist Theological Seminary, 2001. Bachelor of Arts in Religion from NGU 1995.
Jason Williamson, M.Div. Missions Pastor, Master of Arts, Missiology, The Southern Baptist Theological Seminary, 2018. Bachelor of Arts, Art, Winthrop University, 2003.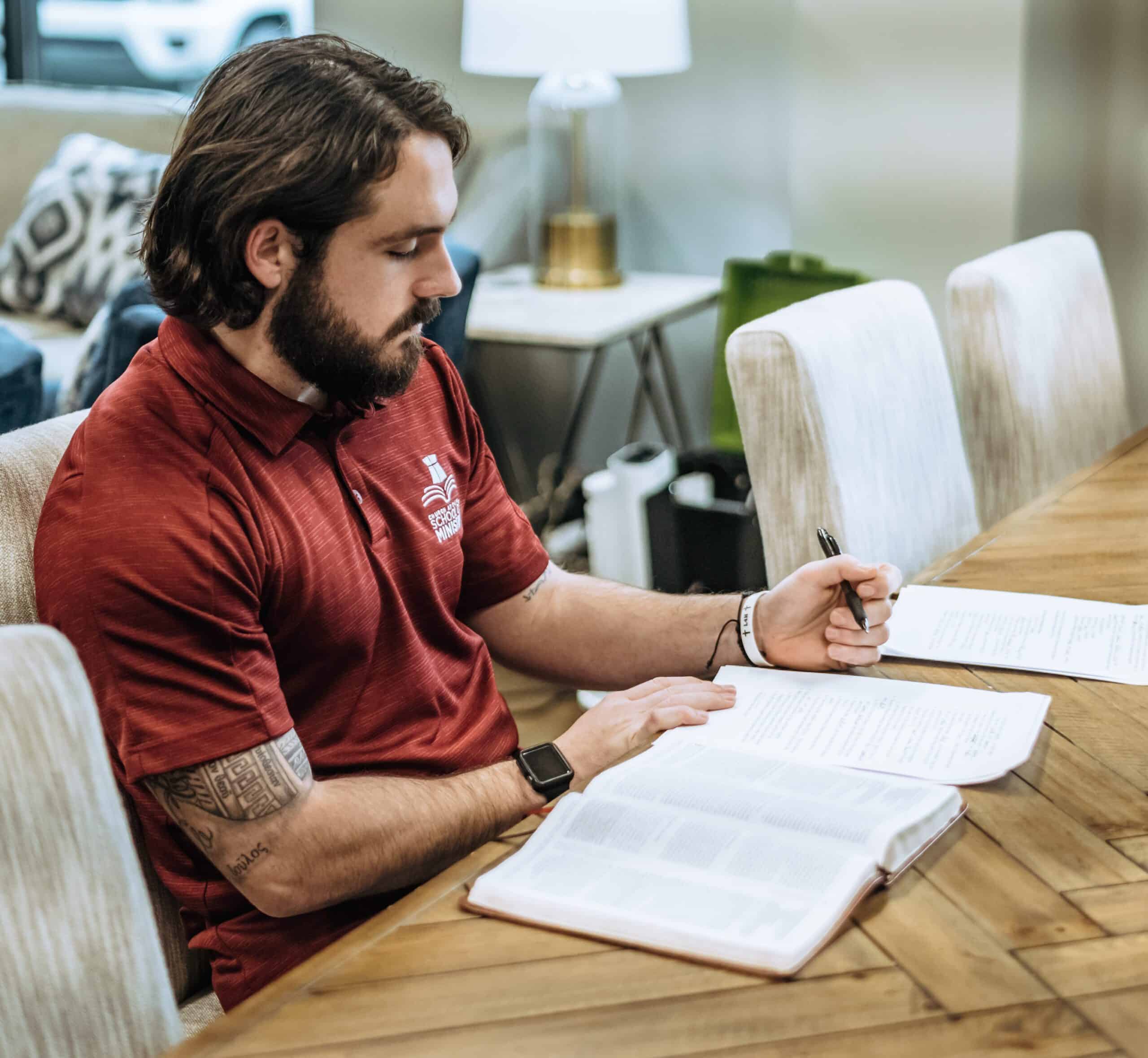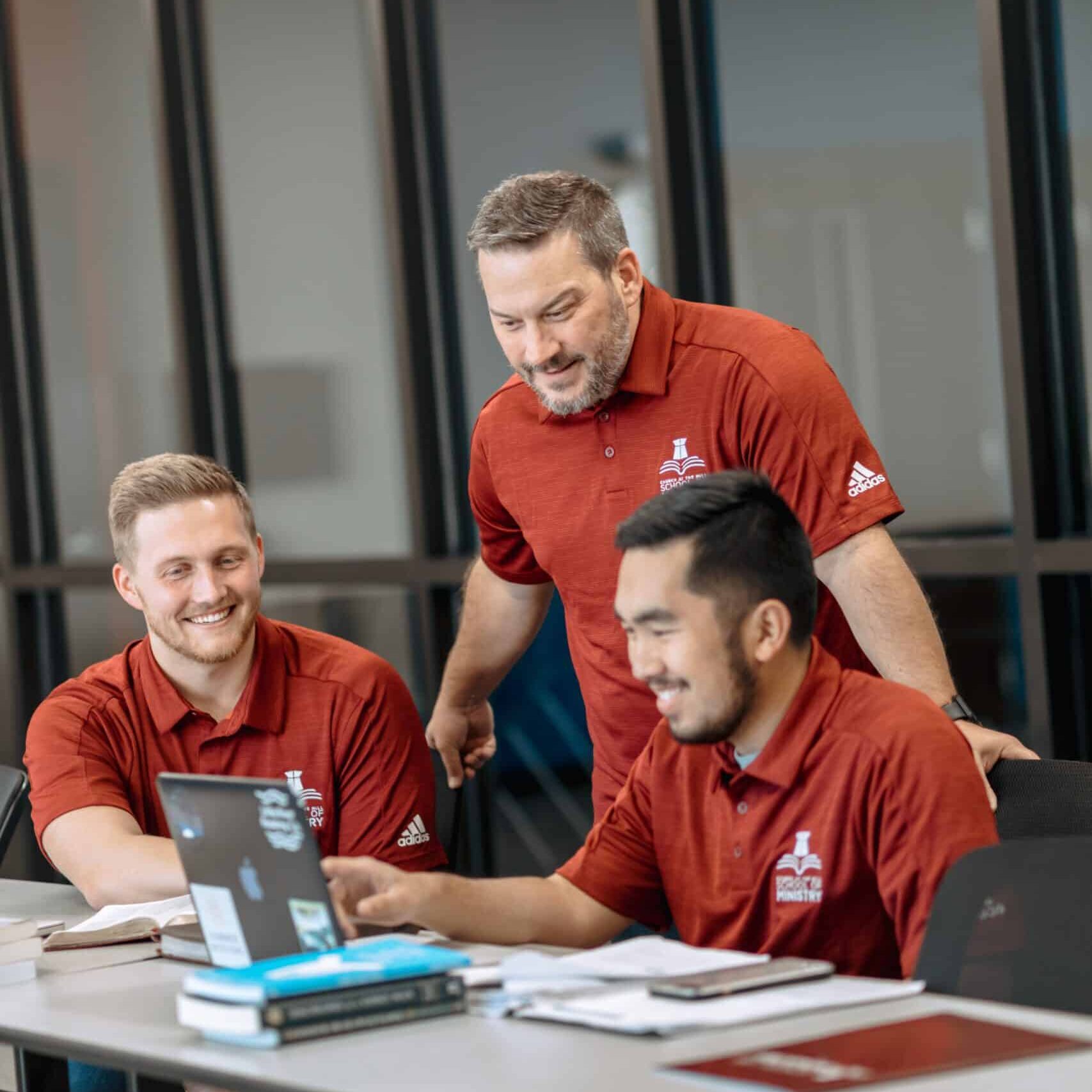 With a growing conviction that a seminary education could not provide everything which a young pastor would need for effective ministry in the church, in 2020, Pastor D.J. began the Church at The Mill School of Ministry. Each resident will study evangelism, preaching, worship leadership, missions, leadership, practical theology, biblical counseling, spiritual formation, pastoral ministry, and much more. Every class will begin with the "lesson before the lesson" when Pastor D.J. or another pastor at Church at The Mill identifies some current issue in our church and explains how, by God's grace and wisdom, we are dealing with these matters in a way that builds up the church and glorifies God. In this way, these young men will be able to get an inside look at how a healthy church functions.
During their time on staff, our residents will receive a classical theological education as they work toward the Master of Divinity degree. While their formal theological studies are foundational to their preparation for ministry, the distinctive offered at Church at The Mill is the hands-on training provided by our church staff. It is at this point that the theoretical becomes practical and the theological is fleshed out in the life of the church.
Each semester, residents will be assigned to mentors from the church staff. Over the course of the residency, he will work under and be trained by staff in the areas of prayer and evangelism, congregational care, missions, music, families, preschool, children, youth, college, and administration. As an example, when a resident spends a period of time with the student ministry, he will not only see the day-to-day logistics of planning a youth event, but also the theological and spiritual preparation that is crucial for making disciples of students.
They will sit in most staff and leadership meetings. In this way, they will observe (and to some degree participate in) the challenges of working with and relating to church leaders on a weekly basis. They will witness first-hand the experience of pastors and leaders praying together and working together to know the mind of Christ for His church. They will be exposed to the innermost workings of church life with all of its agony and glory. These kinds of experiences cannot be captured in a classroom setting but will be experienced by our residents week after week.
Responsibilities And Credits
Residents will participate in five eight-week courses for a total of 40 weeks.
Each week, residents will operate as ministers on staff within Church at The Mill. A typical week will include:
6-8 hours of mentoring and group study (determined by the course of study)
22-24 hours of residency work
Mentoring and group study will be guided by Church at The Mill pastors in the following areas:
Pastoral Leadership and Administration
Worship Leadership
Adult Small Group/Discipleship
Pastoral Care and Biblical Counseling
Missions Mobilization and Evangelism
Spiritual Formation and Student/Children's Ministry
Residents will spend time together with a mentor in group discussion. There will be reading and writing assignments to prepare for each group time.
A residency, called 'Mentoring in Gospel Ministry' will allow each student to earn additional credit.
The Church at The Mill School of Ministry proposes to work with the following seminaries for up to 21 transfer credit hours (varies by seminary) to help residents jumpstart their seminary educations.
New Orleans Baptist Theological Seminary
Southeastern Baptist Theological Seminary
The Southern Baptist Theological Seminary
Midwestern Baptist Theological Seminary
Southwestern Baptist Theological Seminary
Gateway Seminary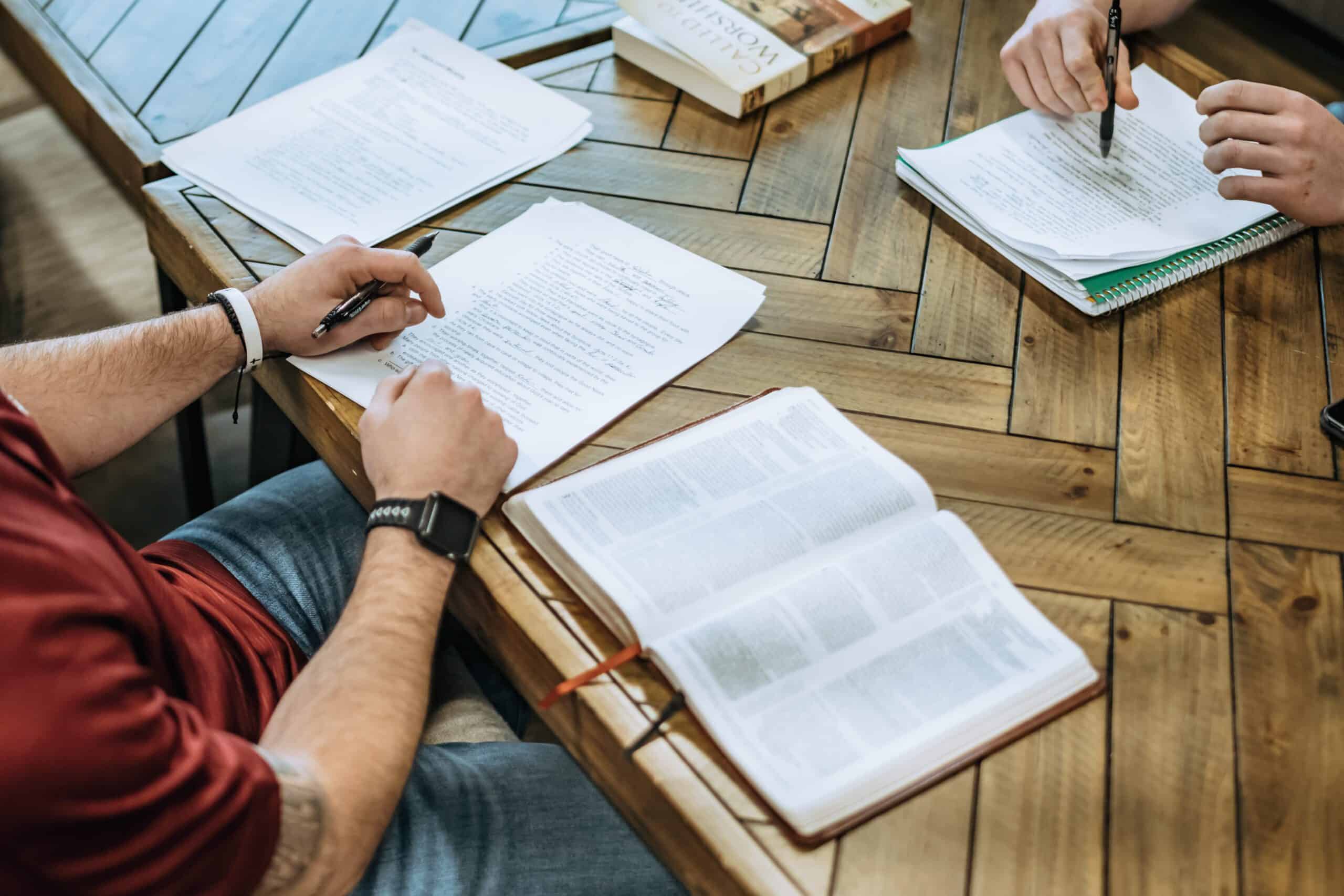 View Each Course's Syllabus
Want to learn more about each course? Click to check out the syllabi.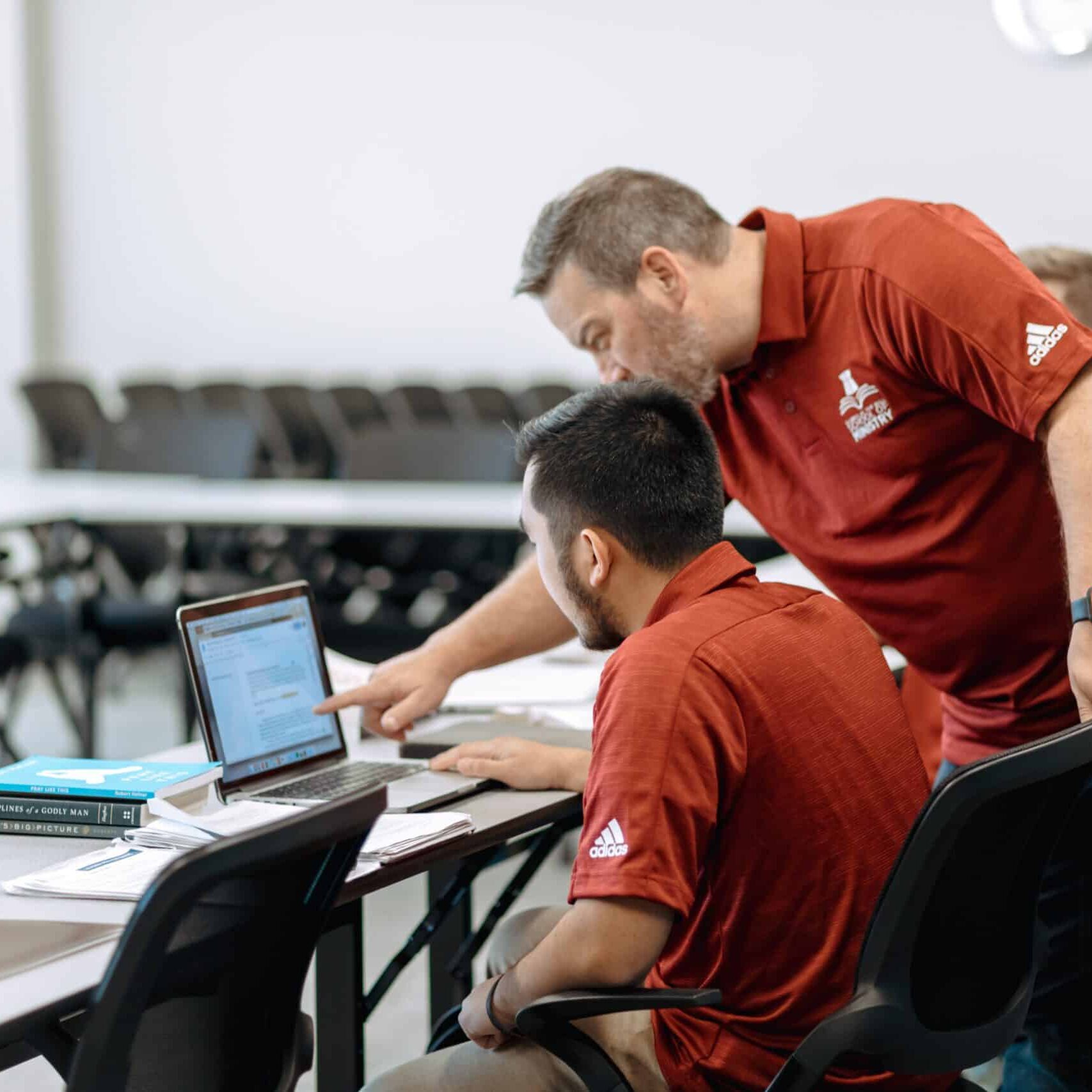 Want To Join Our School Of Ministry?
Fill out an interest form today! Someone from our team will reach out with next steps.
Frequently Asked Questions
There is no tuition associated with the School of Ministry. However, there may be a transfer fee/costs to receive credit from the desired seminary at the end of the program. There is a modest stipend of $800 per month for each resident student to assist with living expenses. Church at The Mill will actively search for the best housing options for each student.
Each resident class/cohort is limited to no more than six members. A class/cohort lasts for the 40 weeks of course work and ministry.
Church at The Mill School of Ministry requires every resident prospect to fill out an application and submit to an approval process. Approval is determined by School of Ministry leadership. Seminary credit is determined by each seminary and their approval process for acceptance into the seminary and transfer of credit.