JOIN US THIS DECEMBER FOR OUR CHRISTMAS CELEBRATION SERVICES AT CHURCH AT THE MILL. WE HAVE THREE SPARTANBURG, SC LOCATIONS TO CHOOSE FROM: MOORE, WOODRUFF, OR WELLFORD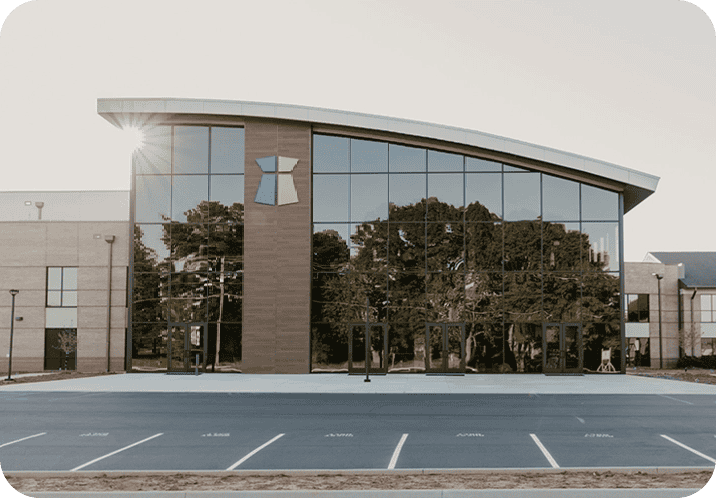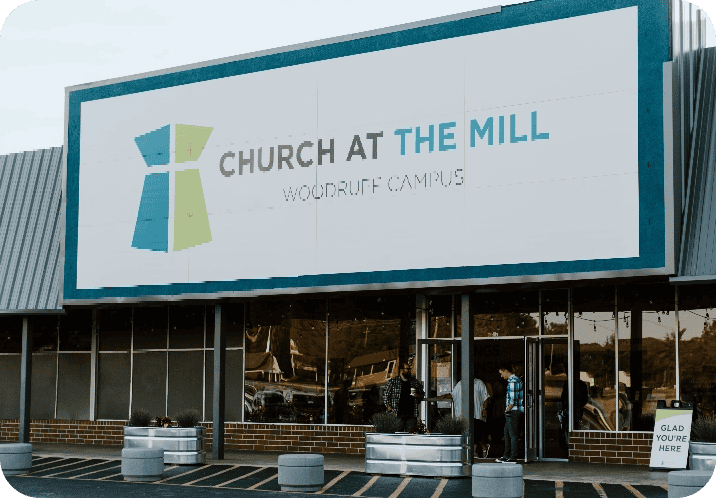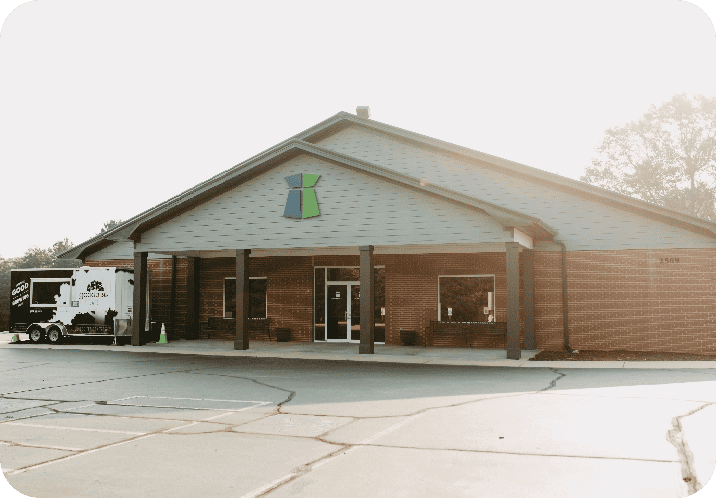 December is a time to celebrate Jesus' birth! Here's all the info you need for December services and worship experiences:
You can be a part of Christmas in many ways at Church at The Mill. Each Sunday in December, we will celebrate the birth of Jesus and how knowing who He Is transforms who we are! We will have a special Christmas Celebration Worship Experience, He Is, at our Central Campus on December 3rd, and Christmas Eve candlelight services at all three campuses on the morning of December 24th. Throughout the Christmas season, original He Is Advent Devotions, accompanied by a Bible reading plan, will be available for the entire family to experience God's Word as well as Christmas-themed activities together.
"HE IS" CHRISTMAS WORSHIP SERVICES
We are excited for all of our campuses to come together as one church family at Central Campus to kick off the Christmas season! Join us for "He Is," a Christmas worship service to posture our hearts toward Jesus. When we surrender to who He is, it transforms who we are!
Morning services will be on normal Sunday morning schedules at each campus. In the afternoon, we'll come together at Central Campus for special a Christmas worship experience at 3, 5, and 7 PM. Kids' programming will be provided for kindergarten and younger. Children first grade and older are welcome to attend service with their parents. All-Access (special needs) programming is available with RSVP at all three services.
The 3 PM service will be interpreted for our deaf community.
Church at The Mill Central Campus
Christmas Eve Candlelight Services
Each campus will celebrate Christmas with special Christmas Eve services on Sunday morning. Service times for Central Campus will be 8, 9:30 and 11 AM. Woodruff and Lake Cooley Campuses will worship at 9 and 11 AM. The service will be our traditional 50-minute candlelight service. Kids' programming will be for kindergarten and younger. Children first grade and older will attend service with their families. All-Access programming will be available with RSVP at the 9:30 and 11 AM services at Central.
The 11 AM service at Central Campus will be interpreted for our deaf community.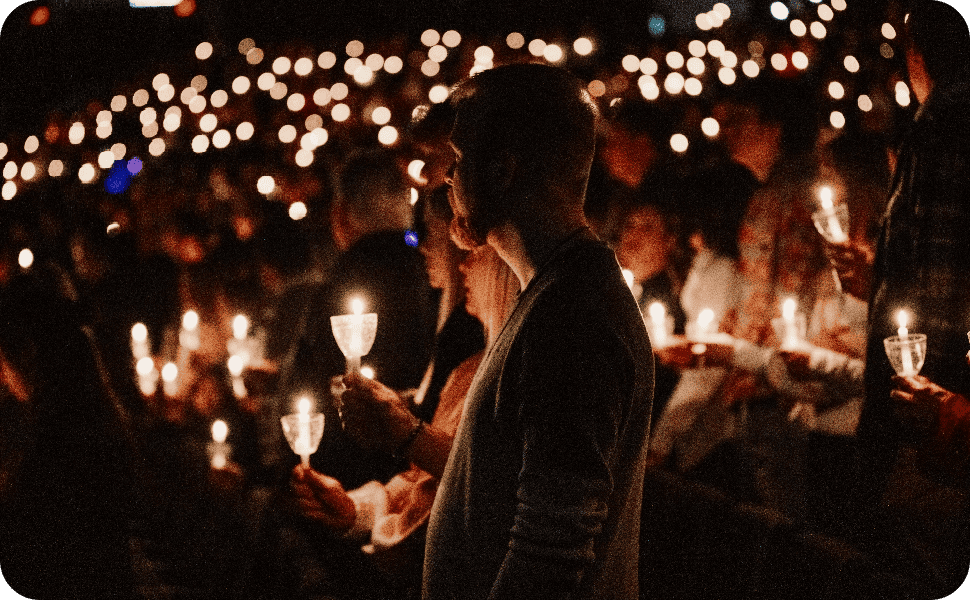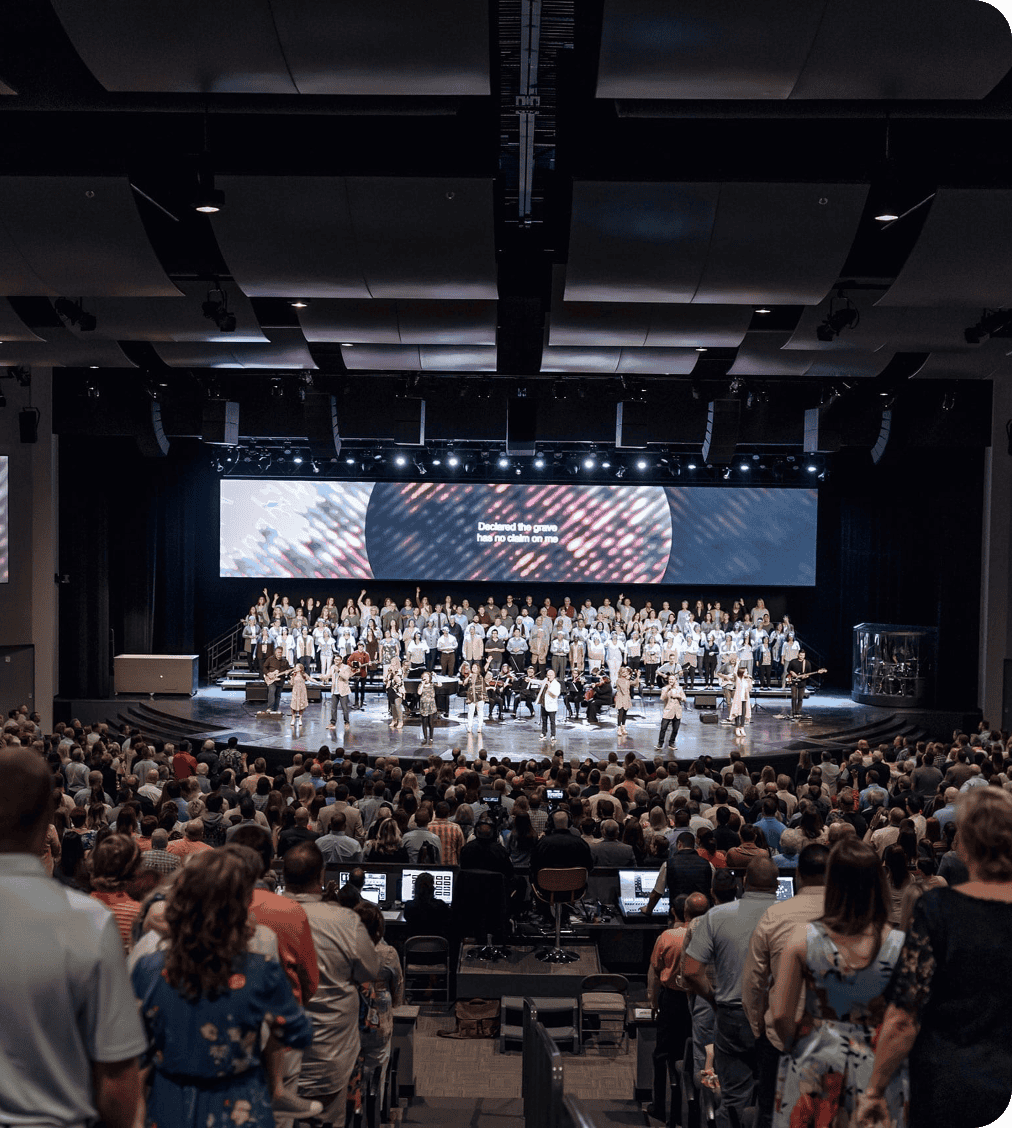 What is Advent and what we are doing to celebrate it?
Advent is from the Latin word "adventus", meaning "coming" or "arrival." Advent is a season of anticipation when Christ-followers prepare their hearts to celebrate the coming of Jesus. Advent is observed over the period of four Sundays and weeks before Christmas, beginning the Sunday December 3rd, and including special observances on Christmas Eve and/or Christmas Day.
Join us in pausing and reflecting on Christ this Advent season by using our He Is Advent devotional plan. Our devotional plan will include weekly scripture, a devotion, conversation starters, and family activities for all ages. There is one devotion for each week, beginning on Sunday, December 3rd and concluding on Christmas Eve. Our He Is Bible reading plan includes five days of scripture reading for each week beginning on December 4th and ending on December 29th. 
Access each devotional and the Bible Reading Plan below.